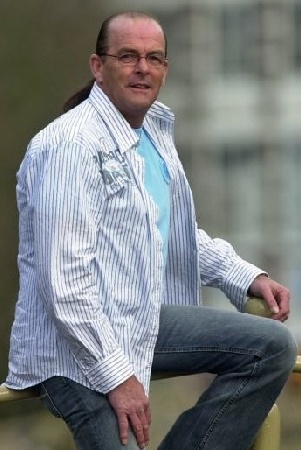 In memoriam Cees Greuter
Op maandag 5 januari 2015 is ons lid Cees Greuter op de leeftijd van 64 jaar plotseling overleden.
Met zijn zang fleurde hij menigmaal een New Yearsparty of gewone chapteravond op en hoewel Cees min of meer allround was gebeurde dit vaak in " the American Style" waarbij Elvis toch een van zijn favorieten was. Het feit dat Cees een Harley had, maar ook een Ford Mustang uit 1965 zegt natuurlijk genoeg.
Ride & sing free Cees
Leeuwarden, 5 januari 2015,
Namens het bestuur en de leden van het Lakes Chapter Holland,
Anne Jan Schaper (mr. Breeze)